---
"One of the important young voices of the Ukrainian diaspora in Germany."

– Grit Friedrich, MDR KULTUR
---
Born to Ukrainian immigrant parents, Melanka Piroschik did not only learn the language of her ancestors, but also their songs, their rituals and magic from the cradle. The vocalist, violinist, composer and political activist strives to preserve and also to open minds to the beauty of Ukrainian culture and heritage – now more than ever. In her art she explores the depth of traditional music and combines – solo, in the performative and theatre work as well as with her duo Moloch & Nadiya – modernity and tradition, breaks down genre boundaries and experiments with what cannot be put into words. She lives and works in Leipzig.
---
---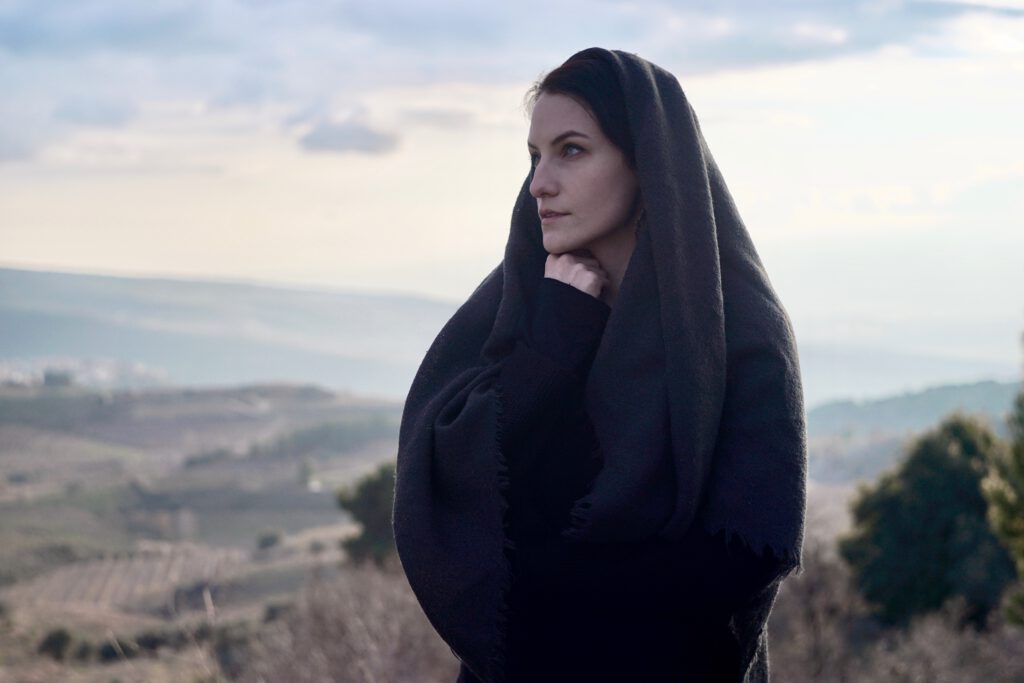 ---
Help Ukraine now
Advocating for Ukrainian independence starts with understanding freedom and sovereignty, continues with presenting and exploring the beauty of the culture and ends with every single one fighting for Ukraine in the way that is possible for them. There are simple for you to help now:
Don't trust what Russian propaganda wants to make the world believe. Refute it and educate yourself and others about Russian colonialism. Demystify Soviet nostalgia and understand Ukraine's fight for independence. Understand that Ukraine did not want this war. 
 Become an ally to Ukrainian people around the world – you can do this by participating in demonstrations, keeping your news feed fresh with information, even when hitting a so-called collective news fatigue, and by exploring Ukrainian culture in all its forms: art, music, literature, film. 
Donate. A good address for this is the organization Freie Ukraine Braunschweig e.V. which is providing medicine and humanitarian aid directly to Ukraine, thanks to the donations they receive. Here you can find their PayPal.